What's New with Delco Remy Starter and Alternators for Transport Refrigeration and Auxiliary Power Units?

Delco Remy's latest effort involves fine-tuning our Transport Refridgeration & Auxiliary Power Unit (APU) Program to better meet your needs.

Delco Remy has consolidated their Transport Refrigeration starter and alternator recommended stocking list to five part numbers that cover the industry's most popular applications.
Now available is a 120-amp APU alternator, which is an upgrade for the ThermoKing Tri Pac. Part number 93034.

All starters and alternators are new service models and each one went through their intense engineering testing. Shipping is guaranteed in 48 hours for U.S. and Canada.
The packaging design will change to the BorgWarner brand this year. Look for the new design in the first quarter of 2017.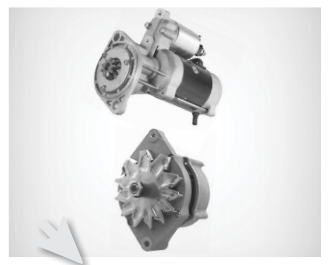 News from:http://www.delcoremy.com