We are proud to be included again on the Fortune 500 list. This year, Caterpillar is ranked number 65. Caterpillar has appeared on Fortune Magazine's list for 24 consecutive years.
"Caterpillar's resilient global team delivered excellent results in 2017," said CEO Jim Umpleby in his annual letter to shareholders. "As demand improved during the year, they capitalized on the opportunities to serve our customers around the world."
This year, Caterpillar also ranked number 43 on Fortune's 2018 Most Admired List as previously announced.
According to Fortune, companies are ranked by total revenues for their respective fiscal years. Included in the survey are companies that are incorporated in the U.S. and operate in the U.S. and file financial statements with a government agency.
Check out the full Fortune 500 list at fortune.com.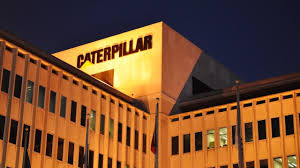 Caterpillar Starter, Caterpillar Starter Supplier. Caterpillar Starter Manufactory,
News from www.caterpillar.com