Hitachi introduced the EX1200-7 excavator, which will provide increased efficiency, reliability and durability for customers. The excavator, which is available in North and South America, is the third machine in Hitachi's new EX-7 series lineup, following the recent launch of the EX2600-7 and EX5600-7.
"Available in a backhoe or shovel configuration, the EX1200-7 is our smallest mining excavator and also serves as a crossover machine for construction customers," said Brian Mace, mining product marketing & applications manager, Hitachi Construction Machinery – Americas. "This versatile machine delivers an astounding combination of power and the latest technologies you need to get the job done, whether its large-scale excavation or mining."

Enhanced efficiency
Thanks to Hitachi's Fuel Consumption Optimization (FCO) technologies, the EX1200-7 improves total fuel economy by six percent as compared to the previous model (the EX1200-6) through engine and hydraulic system improvements.

Improved reliability
For reliable performance, the EX1200-7 undercarriage has three single-sided upper rollers on each side of the track frame that help maintain track shoe clearance and reduce debris build-up. A new option with the machine is the auto-lubrication system for a bulk excavation front attachment, which supplies grease to the superstructure including bucket pins. The advanced system comes redesigned with a large capacity grease tank, new grease pump, in-line grease filter and breather with filter, resulting in a more reliable system with less downtime.

Increased durability
The EX1200-7 design was created for optimal frame longevity to ensure the machine withstands the demands of any operation. With the cab resting on 6-point, support type, fluid-filled elastic mounts, the cab durability is significantly improved due to reduced shocks and vibrations.

Amplified comfort
The EX1200-7 not only gets the job done, it also provides maximum comfort while doing so. The pressurized cab's climate controlled air conditioning helps overcome environmental extremes, and the operator seat was specifically designed for the mining industry with a weight-adjusting cushioned seat that allows the operator to customize suspensions settings.
The EX1200-7 will be available to the United States, Canadian, Latin American and Brazilian markets. Hitachi's EX-7 Series excavators are manufactured in Japan.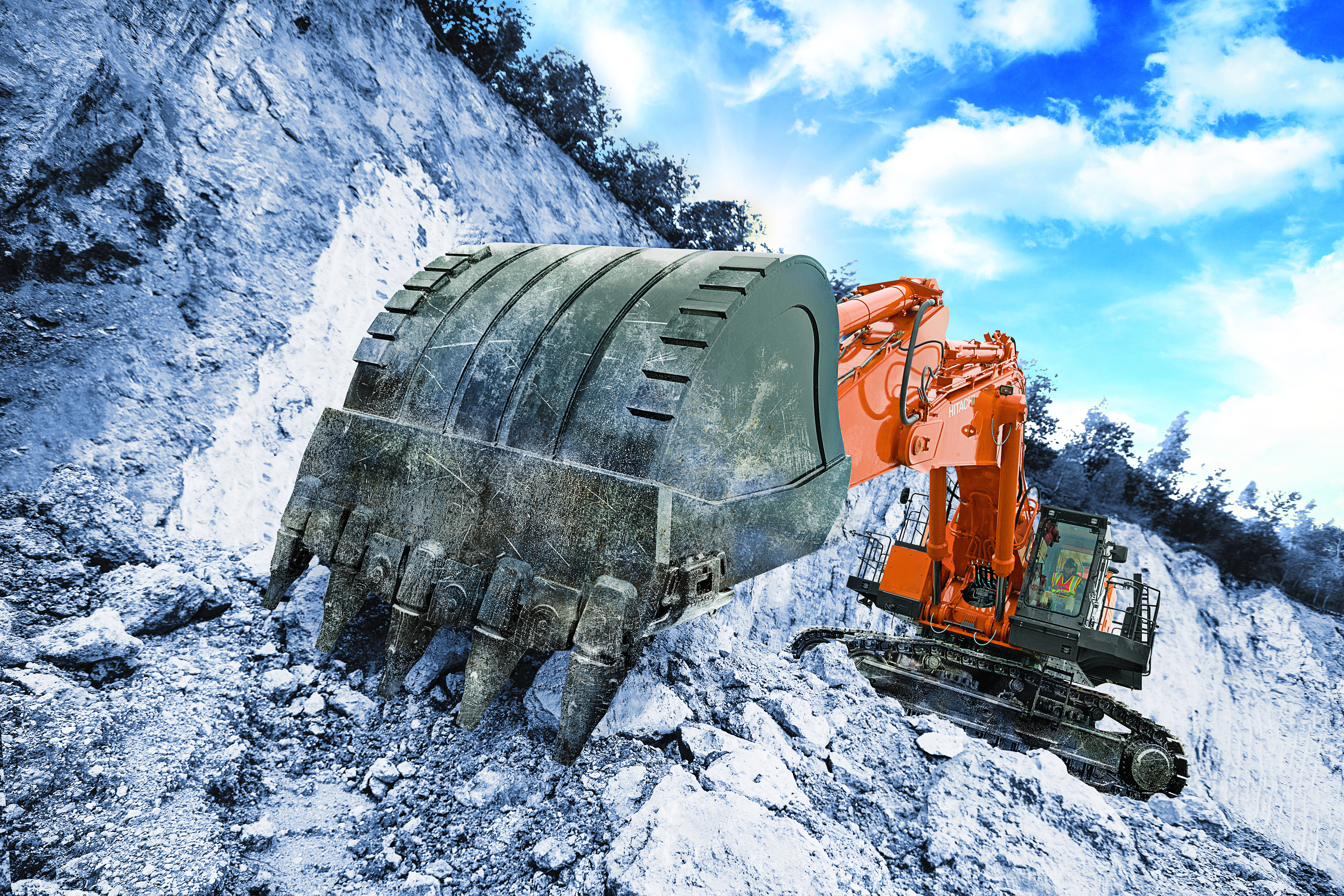 News from:http://www.hitachiconstruction.com