Top German Automakers Sued in U.S. Over Two-Decade 'Cartel'
German's major automakers were accused in a U.S. lawsuit of acting as a cartel, colluding for n

early two decades to limit the pace of technological advances in their vehicles and stifle competition -- allegations that widen the scope of the latest scandal to hit the nation's auto industry.
BMW AG, Daimler AG, Volkswagen AG and its Audi and Porsche brands shared competitive information about vehicle technologies with one another from 1996 through at least 2015 in violation of antitrust laws, according to a complaint filed Friday in San Francisco federal court.
The supplier of VW's cheat software, Robert Bosch Gmbh, was also named as a defendant in the lawsuit.
"We consider this class action suit to lack merit," Han Tjan, a spokesman for Daimler, said in an emailed statement. "We will defend ourselves by all legal means."
BMW spokesman Kenn Sparks and VW's Jeannine Ginivan said their companies had no comment on Friday. The other companies didn't respond to messages and emails seeking comment after normal business hours.
The suit filed Friday is the second in the U.S. to allege the anti-competitive actions by the companies. Drivers filed a similar class-action suit in New Jersey federal court on Tuesday alleging German automakers created an anti-competitive culture in the U.S. and conspired over 20 years to increase prices of luxury vehicles while sharing technology to skirt emissions norms.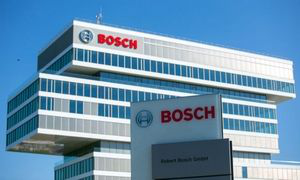 News from: https://washpost.bloomberg.com